Where no two days are the same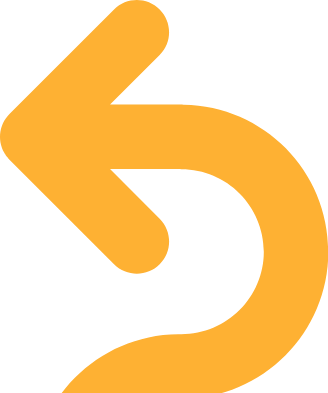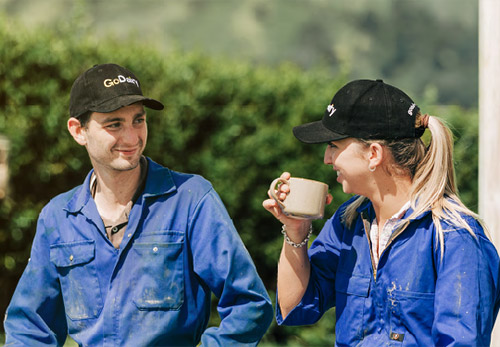 You don't need specific training to get a job on a farm but you do need a great attitude. Get stuck in with early starts and early knockoffs, all while enjoying your office view in the great outdoors where no two days are the same. From milking cows and managing their nutrition to caring for the land and maintaining equipment, each day brings something different. You might find yourself driving tractors, monitoring cow health, or even experimenting with new farming techniques.
Your tasks will change day-to-day and season-to-season. Some periods are busier and more demanding than others, but if you're keen to have a crack, there's always new things to learn. 
You'll
work with a supportive community, to share knowledge, exchange ideas, and help one another
overcome challenges. Whether
it's
lending a hand during busy seasons or learning from experienced
mentors,
teamwork
is
at
the
heart
of
the
dairy
sector.
Building
strong
relationships
and
working
together
as
a team makes the entire farming process more rewarding.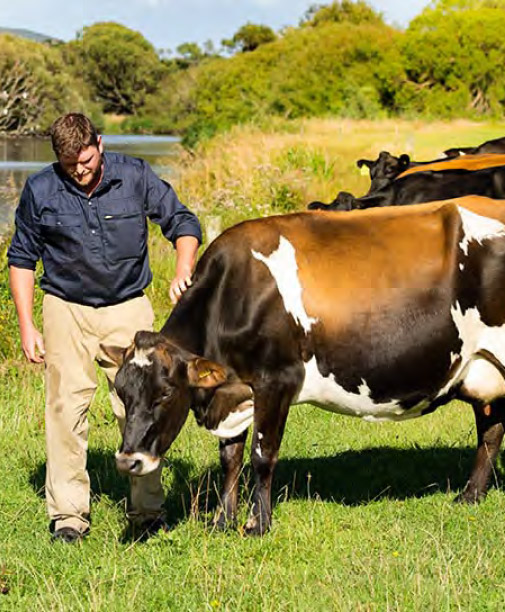 A pathway for progression
Dairy farming offers a chance to learn and develop skills, expand your responsibilities, and carve out a rewarding career. It's a journey of growth and continuous improvement, with excellent opportunities for personal and professional advancement.

 
Training options range from short, practical on farm learning to more traditional, classroom-based qualifications. Training and earning while you learn is a great way to expand your knowledge, gain qualifications and progress in the sector. As you gain experience, you can explore leadership roles or work towards owning your own farm. 

Dairy farming brings a fresh adventure every single day. From caring for the cows to working as a team to keep
things running smoothly,
there's
always something new to learn. The best part? You can quickly rise through
the
ranks,
make
your
mark
and
carve
out
the
career
you
want.
Check
out
Will's
story
in
this
video.
DairyNZ is an organisation that, through research, events, services, education and policy, works with dairy farmers to secure and enhance the profitability, sustainability and competitiveness of New Zealand dairy farming. New Zealand dairy farmers pay DairyNZ a levy to support them. Find out more at www.dairynz.co.nz.